Message from Chairman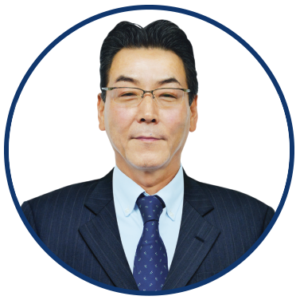 To the shareholders, investors, and stakeholders, I would like to express my gratitude for your continued support for METCO.
In the business environment of the current fiscal year, although the United States economy is in trend of expansion thanks to tax cuts and public spending, the trade friction between the US and China is worsening due to the US Government's protectionist policy, and China's exports began to stagnate, and some negative effects are beginning to be seen in the country's domestic demand as well.
In Thailand, external demand is lifting exports and the tourism industry, leading to expansion of personal consumption. The business environment of the Muramoto Group is not entirely optimistic, but we expect to secure profitability this year thanks to the positive global economic trend.
METCO's 2018 Financial Results marked our second consecutive year of achieving a surplus. Some automotive-related business, such as the Car Center Panel Unit and CD single mechanism, are nearing their end, while the Keyless business and orders for new car navigation units are expanding.
Also, our information appliance-related business, including Ink Jet Printers, is expanding steadily and we believe that our efforts regarding the improvement of profitability, such as the rationalization of production, led to our positive result this year.
We will continue promoting technological innovation and internal reform in order to respond to changes in the market, grasp the customers' needs and improve their satisfaction, and maintain our overall superiority in the market.
Further, we will review the medium and long-term business plan of the next fiscal year based on the ever-changing business environment, clarify our business strategy more than ever, and work hard on promoting the strengthening our competitiveness and management practices.
The Management Department also needs improvement, by constantly anticipating one step ahead. To achieve even higher sustainable growth, we intend to address further strengthening of our internal controls as a public company.
Although the economy is stable at the moment, the global situation is uncertain, which warrants limited optimism. The burden of personnel expenses resulting from exchange rate fluctuations and changes in workforce supply and demand is also a concern.
METCO advanced to Thailand in 1987, and 31 years have passed since that time. We have accumulated much experience as a business enterprise. We are fortunate to have you, every one of our many stakeholders and shareholders, during this time. And, we are here and successful today.
Last but not least, may we thank you deeply once again and we very much appreciate your lasting support and expectations about our business.
Mr. Yoichi Muramoto
Chairman/President